Many people would like to be born in Odessa, but not all are succeed.
Leonid Utesov


We would like to offer you to spend your weekend in a beautiful Odessa with a vibrant and daring biography. Odessa is a city that is warmed by southern sun and pierced with fresh sea breezes. It is breathed nowhere as freely as here! The city′s architecture is extraordinary! The Europeans say that each of the buildings in Odessa could reach the glory of any city in the world.
"One day tour in Odessa" is for you if you want to know:

• when and who founded the Odessa?
• what writers and poets lived in this town?
• how Odessa catacombs appeared?
• who are the "real" inhabitants of Odessa?


One-day tour program includes:
9.00 Arrival. Meeting with a guide.
9.00-12.00 Sightseeing bus tour for the first acquaintance with Odessa.
You will learn the most beautiful places and sights of the city. Odessa created its reputation as a city of excellent facilities, mild climate and beautiful sea. During the tour you will visit historical places and beautiful city parks. You will see the cozy streets: Pushkin, Richelieu, Lanzheronovskaya and, of course, Deribasovskaya that is a unique historical and architectural monument. You will be acquainted with the masterpiece of architecture - Opera and Ballet theatre, as well as historic buildings. You can stroll through the magnificent Primorsky Boulevard, where the City Council, the Palace of Count Vorontsov, a monument to Duke de Richelieu are located. You will enjoy a wonderful view of a harbor and a sea. We will introduce you to the famous Potemkin Stairs. Welcome to Odessa!!!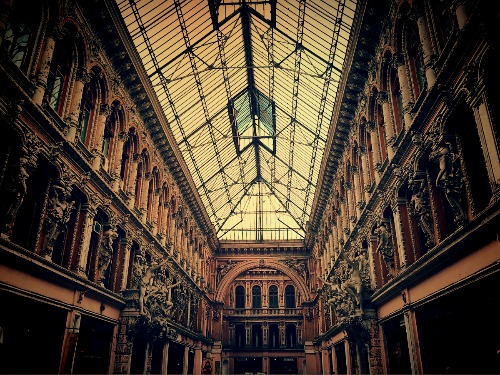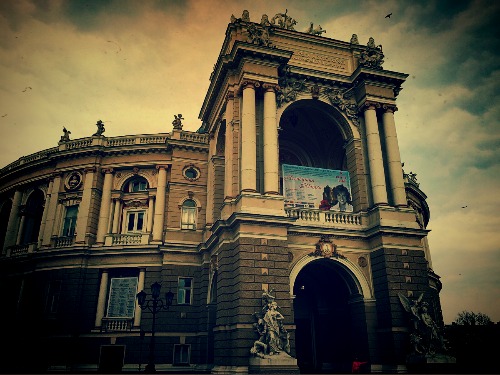 12.00-13.30 Free time. You can buy souvenirs at the Cathedral Square.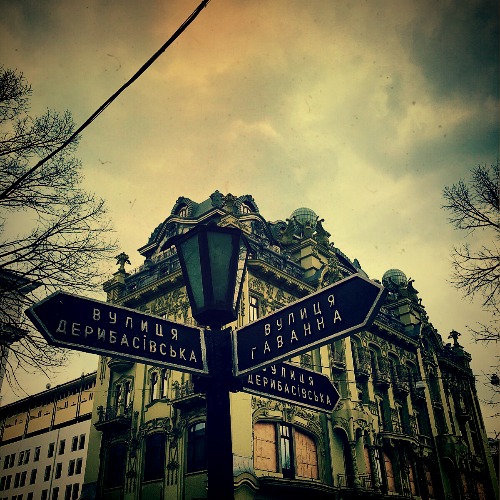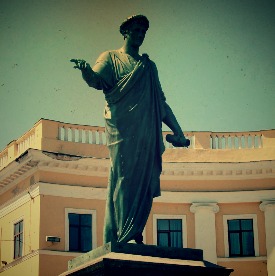 13.30-15.00 Lunch at the restaurant.
* Attention! Price lunch is not included in the tour price and ranges from 100 UAH, depending on the menu.

15.00-18.00 Excursion "Secrets of Odessa catacombs".

There are such cities like Odessa , Rome and Paris have a unique catacombs. The total length of the Roman catacombs are about 800 kilometers and Paris catacombs are approximately 300 kilometers. But Odessa catacombs stretched their dark tentacles on 2.5 thousand kilometers. This is the most mysterious and intricate man-made caves in the world. In the XIX century catacombs are successfully used by smugglers and robbers. In the twentieth century they were used by the revolutionaries and guerrillas.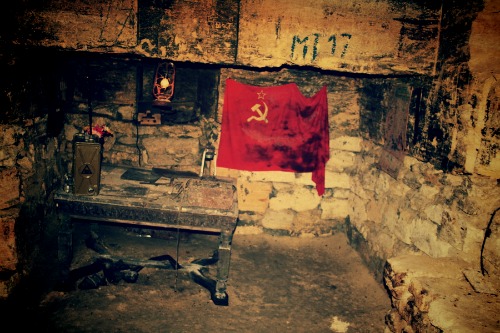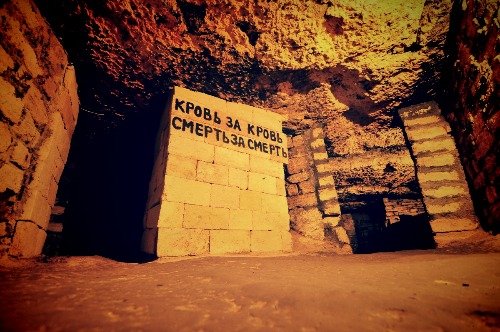 18-00 Transfer to the railway station. If you wish you could have free time and drive to the railway station yourself.

* If you have a lot of free time, we can recommend you to visit Odessa National Academic Theater of Opera and Ballet. Our managers will get for you the tickets and provide all information about future events.
The price includes: meeting on the railway station, guide service, entrance fees for the program and transportation service in Odessa.
The price does not include: the road to Odessa (auto, air or train), lunch in a restaurant, tickets to an evening cultural program.